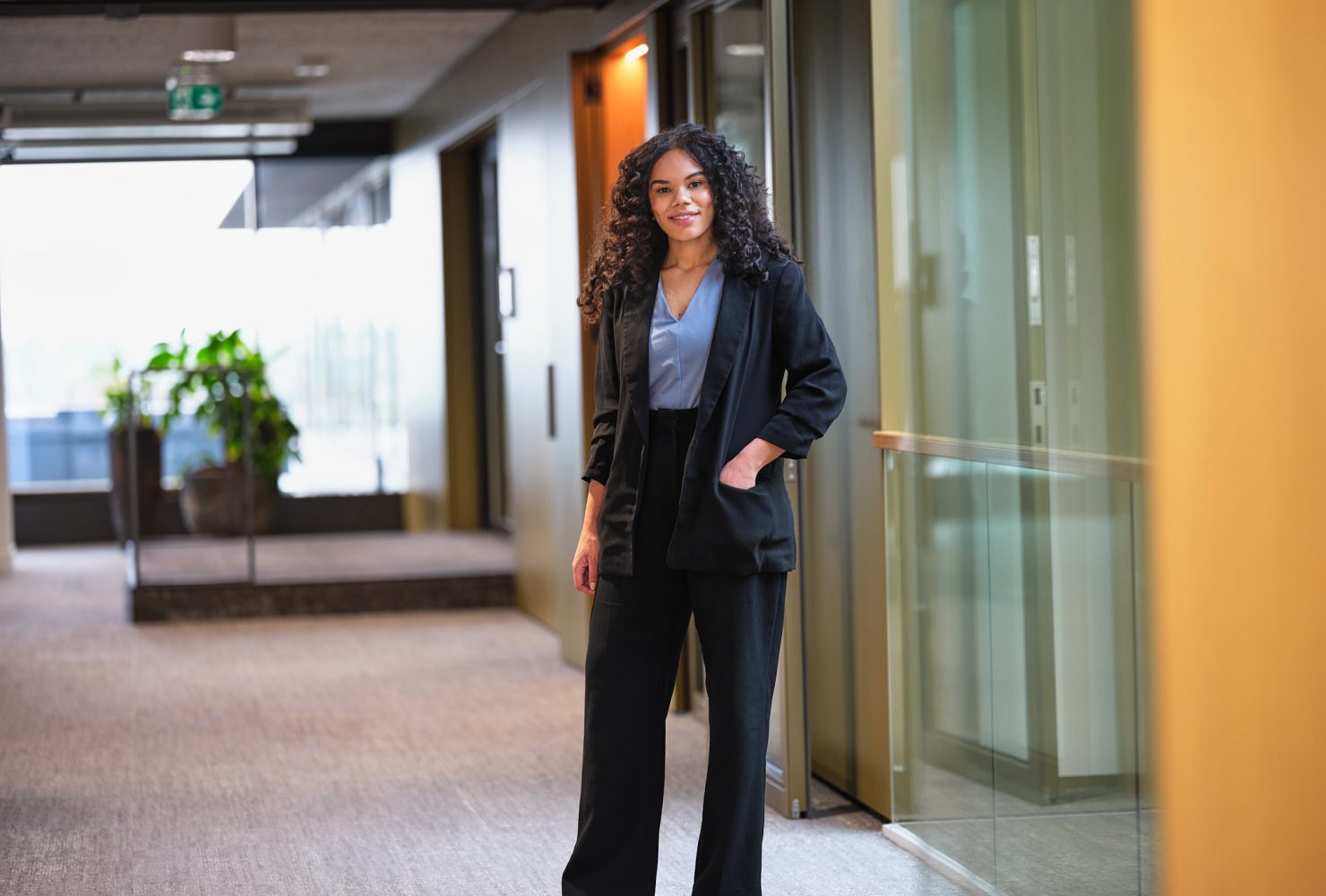 Fatiya Munkaila
Lawyer
Fatiya is a lawyer at Brinkhof and specialist in media and information law, focusing on online intermediaries. With extensive experience, she advises various types of internet companies on the implementation of the Digital Services Act and related European and national regulations.
Strategic advice and product counselling
Before joining Brinkhof, Fatiya gained valuable experience by working in the legal affairs department of Google's Amsterdam office for a year. From July to December 2022, Fatiya was seconded to a major social media company, where the primary focus of her work was the Digital Services Act. This experience provided her with a deeper understanding of the industry and honed her skills in product counselling and strategic advice.
Experience & ancillary activities
In addition to her Law degree from the University of Amsterdam, Fatiya obtained a Liberal Arts degree in Literature and Cultural Studies from Amsterdam University College, summa cum laude. She then graduated cum laude with both a Master's in European Law and Comparative Law from Humboldt University in Berlin and a Master's in Intellectual Property and Information Law from King's College London. She also gained a Master's in Public International Law from the University of Amsterdam. Fatiya was admitted to the Dutch bar in 2021.
During her studies, Fatiya worked at a student legal advice centre and set up a foundation dedicated to equal opportunities in tertiary education. Today, Fatiya is a peer of the Bridges Network, which works to bridge the gap between students from bicultural backgrounds and the commercial legal profession.
Some of the cases Fatiya Munkaila has handled:
Fatiya regularly advises and litigates in relation to media regulation, including the Audiovisual Media Services Directive and the European Media Freedom Act, as well as on digital copyright.