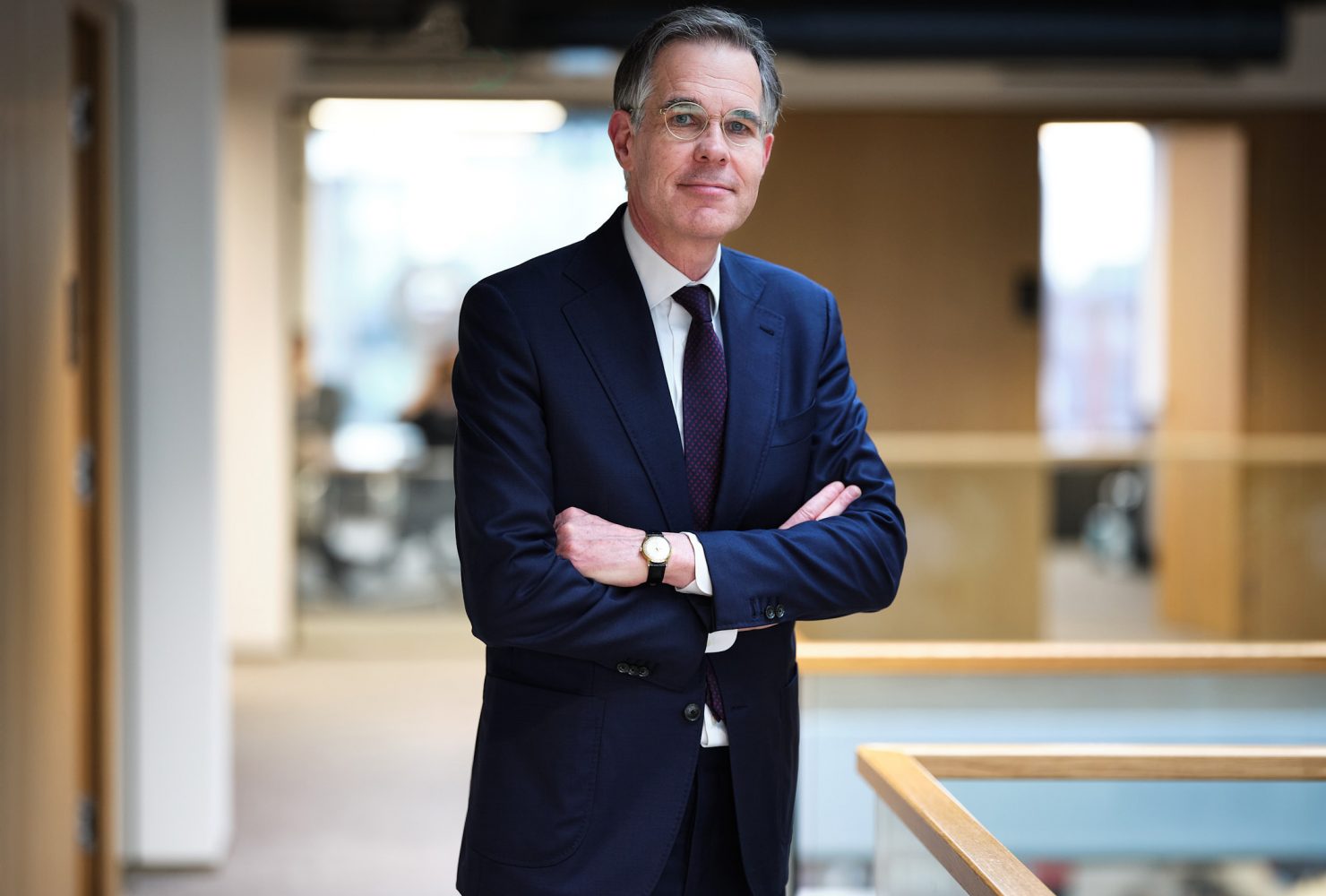 Pepijn van Ginneken
Advocaat / Partner
Pepijn van Ginneken
Advocaat / Partner
Pepijn van Ginneken
Partner
Pepijn is a partner at Brinkhof and specialises in competition law, EU law and regulated markets. He represents both national and international clients in proceedings before the Netherlands Authority for Consumers and Markets (ACM), the European Commission, and Dutch and European courts. Pepijn has extensive experience litigating and presenting arguments in numerous cases at the Court of Justice of the European Union.
Specific expertise on digital markets
Pepijn has specialist expertise in digital markets, particularly in areas such as telecommunications, media and platforms. He also advises clients on antitrust litigation matters, including class actions on a regular basis. His clients include well-known companies such as Google, GoFundMe, Expedia, KPN, Eurofiber, Toshiba, MOL, Vattenfall, Heineken and Diageo. Many of his cases involve multisided platforms, high-tech products, new economy services, licensing or the refusal of licences, standardisation, IP strategies, network access, and the abuse of dominant positions.
What others say about Pepijn:
"Pepijn is very knowledgeable, pleasant to work with, hands-on and he has an excellent insight into relevant markets." (Chambers & Partners)
"Pepijn van Ginneken is an extremely assured and well-connected lawyer. In particular, he is precise and brief, and an extremely good advisor (not always the case in NL, even where the lawyers are very knowledgeable). I've worked with many of the best-known competition lawyers in NL and Pepijn/Brinkhof is my preference." (Legal 500)
Experience & ancillary activities
Pepijn is a member of the Editorial Review Board of Oxford Competition Law and serves on the Bar Exams Committee. He has also taught competition law at esteemed institutions such as Leiden University, University College London and the Grotius Academy.
In 2020, Pepijn received the Client Choice Award  in the 'Competition & Regulated Markets' category. He studied at Leiden University, Sciences Po Paris, and Columbia University. Pepijn was admitted to the Dutch bar in 1996.
Some of the cases Pepijn van Ginneken has handled:
representing companies in national and international merger cases such as the national telecoms operator KPN;
representing online platforms such as Google in various investigations by the Netherlands Authority for Consumers and Markets (ACM);
representing clients such as Amsterdam Airport Schiphol in national and international abuse of dominance proceedings;
representing defendants in cartel damages cases before Dutch courts, including in the steel cartel and the paraffin wax cartel;
representing companies, such as Vattenfall, in cartel and regulatory proceedings.